When Pearl Harbor was attacked on the morning of December 7, 1941 by Japanese forces, more than 2400 military personnel and civilians lost their lives in the bombing raid. "A date which will live in infamy," this was what President Franklin D. Roosevelt had declared as the Pearl Harbor attack did more damage to the people and the country than any other event in the American history. Those who witnessed and survived this horror are the testament to this claim. There were thousands of valiant soldiers who endured this gruesome attack while fighting for this nation and lived on to tell the harrowing tales of what happened that day. Visit Pearl Harbor today and witness the WWII history. Book your Pearl Harbor tours now!
Some of those survivors are mentioned below:
Fred Aquilla Aldridge
Fred Aquilla Aldridge was born on February 14, 1918 in Oriental, North Carolina. He enlisted in the United States Navy in September 1935. Fred received a Purple Heart for combating that attack though he was severely injured. Fred served during World War II and received numerous medals for his heroism. On March 1, 1966, he retired as a CWO4 in the US Navy. He then worked as an electrical foreman for the Ralph H. Johnson VA Medical Hospital for over 20 years. Fred was a life member of the Charleston Elks Lodge #242 and a member of the Fleet Reserve Association (FRA).
Richard L. "Swede" Artley
When the Japanese attacked Pearl Harbor on December 7, 1941, Richard L. "Swede" Artley was trapped inside the USS Oklahoma with his 32 fellow crewmen for almost three days before being evacuated. Among the 32 rescued people, he was the last survivor at the time of his death on October 18, 2011. He was then 89.
Artley had just come out of the High School in 1940 when he enlisted in the Navy. It was on his own request that he was designated to the USS Oklahoma. Swede boarded the Oklahoma on December 7, 1940, precisely one year before the surprise aerial attack on the U.S. Pacific Fleet. He suffered a leg injury but after the recovery, he was re-designated to a submarine chaser and received the rank of Quartermaster first class.
Ferdinando F. D'Alauro
Born on October 5, 1923, Ferdinand grew up in Ridgewood, New York. When he turned 17, he joined the U.S. Navy and when the events at Pearl Harbor unfolded, he was present there. Ferdinand worked as a radio operator on a bomber in the Pacific theatre during the time of World War II. Later, he was awarded numerous medals for his extraordinary service. Ferdinand worked as an air traffic controller in Rome when the war was over but came back to New York City where he worked as a Customs Inspector. In 1982, when he was retired from the Customs Service, Ferdinand volunteered at the St Francis of Assisi Catholic Church in Riviera Beach and the Noreen McKeen nursing home as well.
Henry Floyd Backus
Henry was born on April 16, 1922, in Orem and graduated from Pleasant Grove High School. In January 1941, he turned 19 and decided to volunteer for the Navy. At the time of the attack, he was on base at Pearl Harbor. Through 1942 and 1943, Henry was engaged in the sea battles of the early War and later at the stateside officer training program. Some days before the War ended in July 1945, he was commissioned as an officer. Henry left active service with the Navy in 1952 and came back to lead a civilian life, however, he maintained his Reserve status. For 30 years, he worked in retail positions with Montgomery Wards and Sears Roebuck.
Eleanor Montiel Corlett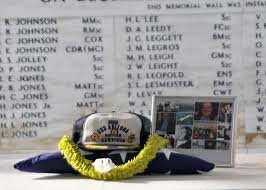 Eleanor Montiel Corlett was born in New Orleans. She graduated from Murphy HS in the year 1937 and later married Robert Corlett. With his first posting at Pearl Harbor, Hawaii, Eleanor had a witness to the start of WWII. She spent the coming 22 years as a devoted military wife and when her husband retired in 1962 they moved to Coronado, California. When her husband passed away, Eleanor went to Mobile so that she could stay close to her four siblings. She worked as the parish secretary for Christ Episcopal Church there. Eleanor was an ardent advocate of animal rights causes and was filled with energy and zest.
 Henry Griffoul
Henry was in the Naval Reserve and was among the first sailors to witness the attack on Pearl Harbor. He was on the destroyer USS Phelps (DD 360) which remained unharmed during the attack and after it got over, served in 12 significant actions including Coral Sea, Midway, and Guadalcanal. The Phelps was harmed in Saipan, June 1944 where Henery worked as a Machinist Mate First Class. The ship endured the skirmish but could not be taken care of at Pearl Harbor or any other west coast yards. After the war, Henry returned to San Jose with his young bride and started Alloy Wire Belt Co., a manufacturer of wire conveyance systems in partnership.
Clarence Cleaver
Clarence Edward Cleaver lived on to turn 96. He was born on March 10, 1920, in Weleetka, OK. He worked in the United States Navy as Coast Guard.  It would have been just another day of work for Cleaver but something that he had never imagined happened. The Japanese attacked the Pearl Harbor and Cleaver was among the survivors. For a long time, he was a member of the Veterans of Foreign Wars and loved to travel. Edward married Anne Ilikas and lived with his family happily. He often loved to share his experiences and his service during the war. Cleaver was 96-year old when he died on November 2, 2016.
Arlene Keck
Arlene Joy Keck was born on October 29, 1919 to Rose and Charles Hathaway in Seattle. She graduated from Monroe High School and got married to Ernie in 1938.
Her husband joined the Navy and they were stationed in Hawaii. They were among the witnesses who survived the horrors that were unleashed during the attack on Pearl Harbor by the Japanese force on December 7, 1941. After serving for 20 years, Ernie retired from the Navy and they moved to Puyallup. Aelene worked for Puget Sound National Bank and her husband worked at the Pierce County Sheriff's Office. Upon their retirement, they traveled widely all over the globe. Arlene's husband passed in 2003 where as she died on October 2, 2016.
Hal Harrold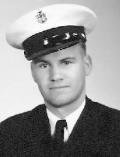 Hal Harrold was born on September 17, 1918 and decided to join the Navy in 1937. During his service at the Navy, he managed to perform a number of jobs be it a diesel mechanic, welder, diver among others. When the attack happened, he was at the USS Vestal which was tied up to the USS Arizona. The USS Vestal got underway and managed to come out of the way through channel and was immersed in the shallow waters. During the war, he went to the Philippines and South Pacific and after the retirement told numerous stories about his postings. As he loved to travel, he had explored all the Hawaiian Islands and could go to Hana in four hours or less! That is what is termed as a Harrold vacation.
Lloyd Pierre La Plant
Lloyd Pierre La Plant was born in 1916 in Minneapolis, Minnesota. He joined the U.S. Navy when he turned 18 and was attached to Patrol Squadron-14F in Norfolk, Virginia. President Franklin Roosevelt had provided him a commendation as he flew mail for him. Lloyd was still in his house at Waikiki Beach when the attack started on December 7, 1941. He dashed down to the base which was at Ford Island and found that all the PBY's were shot up. A number of aircraft were left unscathed. After the attack, he and a number of other pilots flew around after some hours to watch for the enemy. He never talked about the incident to anyone and only said that he lost a lot of friends.