Top 11 Maui Things to Do
Maui, with its natural splendor, is one of those places that has a magnetic appeal for nature lovers. Part of Maui's appeal is the variety of microclimates on the island. Did you know Maui has more microclimates than anywhere else in the world? In just a few hours you can go from enjoying a tropical desert climate at the beach, get soaked in a jungle rainforest, and then to the top of a 10,000ft tall volcano where snow is possible. Temperatures vary widely around the island based on elevation and position.
While exploring all of the best things to do on Maui, you'll definitely want to experience these different microclimates along the way. This list isn't in any certain order because everyone will have their own ways to enjoy Maui, this is just a collection of what we think are some of the best things to do on Maui.
Explore Haleakala National Park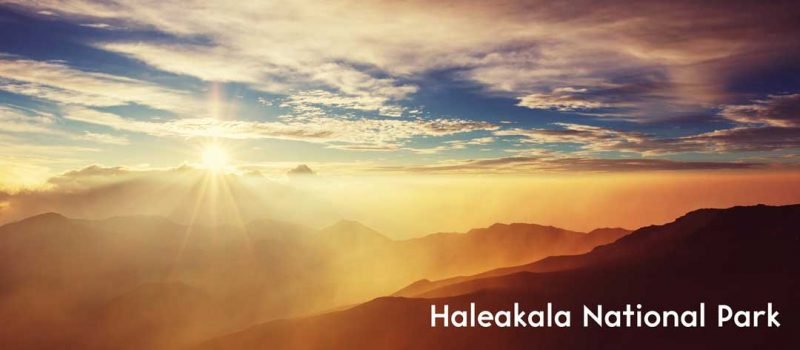 Visiting Haleakala National Park is one of the best ways to experience the natural beauty of Maui. The early birds get up between 3 am and 4 am to witness the famous Haleakala sunrise. Due to growing demand, as of 2018, you need to register for a permit to enjoy the sunrise at Haleakala. For the rest of that would prefer to sleep in, there are several other fun things to do in Haleakala such as extensive hiking trails, the Skyline mountain bike trail (experts only), and photography. The views this dormant volcano provides are epic and you'll want to include it on your next trip to Maui.
Chill at Big Beach
Big Beach in South Maui is located in the beautiful Makena area. Makena is home to some of the finest Maui real estate as well as several of Maui's best beaches. Big Beach lives up to its name and is a huge sandy beach that can occasionally have a big shore break. There are three main entrances to Big Beach. Also, just a short walk from Big Beach is Little Beach that is one of the islands unofficial 'clothing optional' beaches. Big Beach is the perfect place to bring a big group of friends and have the ultimate beach day on Maui.
Hike Waihee Ridge Trail
If you're looking for some exercise with a reward, the Waihee Ridge Trail hike is just that. While coming in around 5 miles round trip, the hike up Waihee Ridge can be strenuous but rewards its conquerors with unparalleled views of Central Maui, Northshore Maui, and Haleakala. Bring some shoes you don't mind getting dirty as the trail can often be a little wet. Nearby, you can do a Maui horseback tour with the great folks at Mendes Ranch.
Kapalua Bay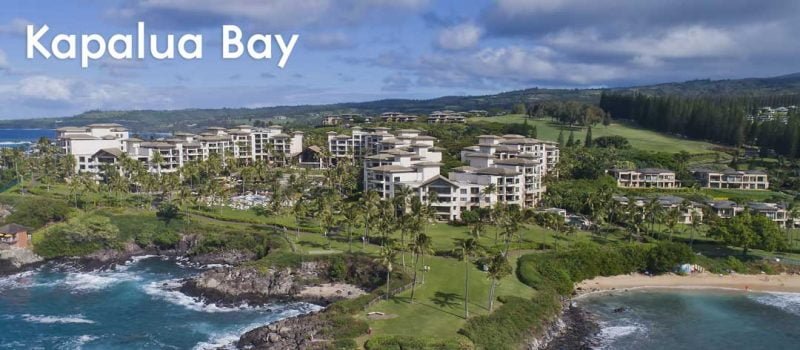 Kapalua is the ultimate resort destination and the beach at Kapalua Bay lives up to the hype. It's the perfect place to snorkel, swim, or just throw down a towel and read a book. Home to some of the best Maui condos for sale, nearby accommodations at high-end properties such as the Montage Maui and the Ritz Carlton give Kapalua a luxury feel. Close to Kapalua Bay is the Kapalua Coastal Trail which winds its way through a bird preserve and along the rugged Ironwoods Beach.
Snorkel Molokini
Molokini Crater is the most famous snorkeling destination in all of Hawaii. Taking a tour to Snorkel Molokini is the only way to experience the 150ft of water visibility and a wide variety of coral and fish to see. All of the boats that do these tours offer several amenities including breakfast/lunch/beverages, snorkeling equipment and instruction, photos, and much more depending on who you choose. We recommend a company like Calypso or the Pacific Whale Foundation.
Experience a Luau
Everyone always asks what's the best luau on Maui? There isn't an absolute answer to that question because each Maui luau does something slightly different. It comes down to personal opinion, but we believe in terms of quality and experience you can't go wrong with the Marriott Wailea Luau, especially if you're staying in a resort or condo in Wailea, or the Hyatt Regency Luau if you're staying in Lahaina or Kaanapali.
Do a Maui Zipline In The Rainforest
Maui is one of the first places in the world to offer recreational ziplining. It's certainly a great place to experience a zipline with its naturally rolling slopes, rainforest, and incredible views. Piiholo Ranch Zipline has been the best Maui zipline for years. Their 5 line tour has some of the longest ziplines on Maui and you can even go side-by-side with your friends and family.  We also love Northshore Ziplines for a quicker Maui zipline adventure. They offer a 7 line canopy tour that is the perfect experience.
Maui Brewing Company
In Maui, we don't just say eat local but drink local too. Maui Brewing Company is Maui's very own craft brewery that also has one of the best places to hang out on the island at their Kihei location nearby the Kihei Villages condos. Not only can you sample some of their finest beer creations, but you can also get a delicious meal as well. Our favorite is the Bikini Blonde. Don't take our word for it, go check it out yourself!
Maui Dinner Cruises
Nothing says relaxation like enjoying a chef-prepared meal on the ocean with loved ones while enjoying a timeless Maui sunset. There are many options for a Maui dinner cruise including the Pacific Whale Foundation, Calypso, and the Alii Nui with their Royal Feast Dinner Sail. Set sail into the sunset as your cares disappear.
Parasailing on Maui
The west side of Maui is what is known as the leeward side of the island. Meaning that it receives calmer weather than the more exposed windward side of the island on the Northshore. Due to this, it makes Lahaina Harbor and Kaanapali beach the perfect location to host Maui parasailing adventures like the ones offered by West Maui Parasail. Parasailing is a great way to get the views of a helicopter without the price tag. Enjoy an early morning parasail for a special experience.
Day Trip to Lanai
Lanai is home to two pods of spinner dolphins and one of the best beaches in all of Hawaii at Hulupo'e Beach. You can hop on the Lanai ferry or take an all-day tour with a company like Trilogy Maui. You'll want to bring everything you need for a beach day as well as snorkeling equipment to get the full experience. Lanai is a private island that you can still visit, and you'll have that private feel when you spend a day over there.
Ka'anapali Beach
Some of the very best in Maui oceanfront real estate is on Ka'anapali Beach. Consistently voted one of the top beaches in the world, Ka'anapali Beach is truly one of Maui's best beaches. It's the perfect place for snorkeling at Black Rock, surfing, or just kicking it with your people. In the resort area of Ka'anapali, you'll find a variety of Maui things to do such as golf, shopping at Whalers Village, or going to a Maui luau. The West Side of Maui is home to many great communities, if you're looking at neighborhoods, check out these Launiupoko homes for sale.
Road to Hana
The Road to Hana has to be on everyone's list of the best things to do on Maui because it really is an epic road trip with some amazing highlights. The Black Sand Beach in Wainapanapa, the Pipiwai Trail, Twin Falls, and Seven Sacred Pools are just a few of the highlights along the way. Taking a tour with a company like Aloha Sunshine Tours is a great way to leave the driving to someone else, but if you're feeling more adventurous this is certainly a trip you can plan for yourself.
Final Words
We hope you've found this collection of the best things to do on Maui helpful and informative. Leave us a comment on what you're favorites are and let's keep the conversation going. Mahalo!