Pearl Harbor tour with kids
can be immensely fun as well as educational. Often parents assume that taking their kids to the Pearl Harbor historic sites will be a challenging trip and as a result, the kids will lose the historic importance of the place. We have brought you the best ways through which you can ensure your kids have a memorable time on the trip.
Talk About Visiting Pearl Harbor With Kids Before You Go
One of the best ways to make the whole tour smooth is by talking about it with your children in advance. According to the age of your child, it is possible that they might be getting to know about Pearl Harbor and the history of World War II for the first time in such depth. Talking about the trip and the activities involved such as short films and boat rides in advance will surely encourage them to see the harbor and understand the importance it holds. There are various books that you can give your kids to read in order to familiarize them with the place. Always keep in mind that there are a number of places at Pearl Harbor awaiting to be seen from the young eyes so make sure that you tell them about these battleships and submarines before actually visiting them.
Book a Tour Ahead of Time
Pearl Harbor offers a number of things that a person can enjoy. However, in order to enjoy them all, it is important that you must book your tour well before your time of departure. This will help you to make all the arrangements and you can devise a plan so that you get to see everything that there is. There are different types of
Pearl Harbor tours 
available, so make sure that the one you select is the tour you seek. Moreover, when you begin to plan, your kids will also start to take interest and get involved in the trip. It will also give them a fair idea of the remarkable ships and submarines that they will get to see. This way, you will know well in advance about the places that they like or not like and plan your trip accordingly. In case your kids are young (4 and under) keep your expectations low as kids have little patience and a long tour can be too much for them.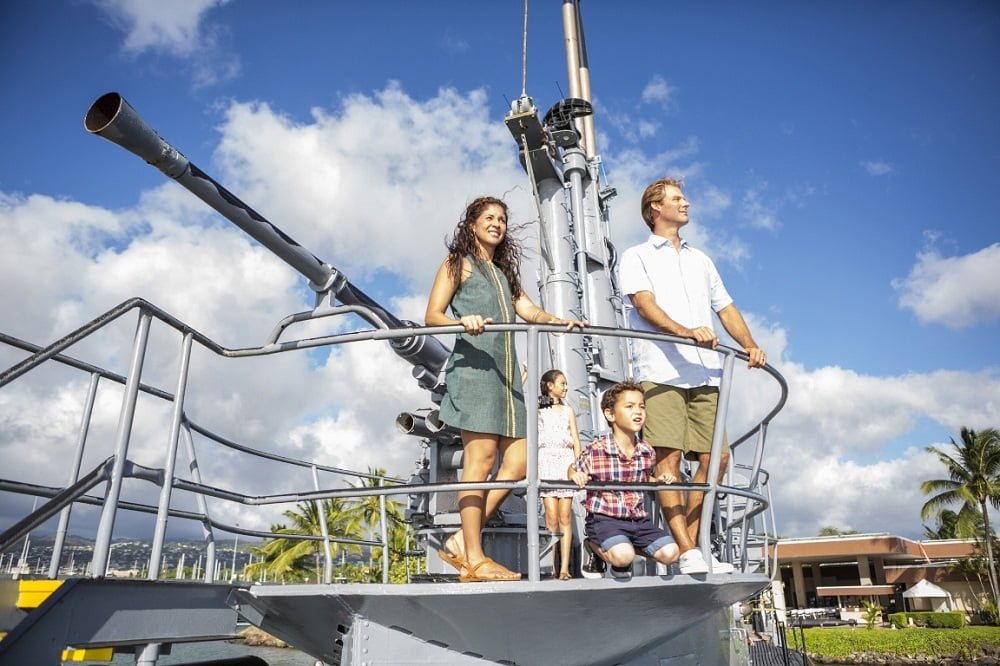 Be Ready for Anything
While you are
visiting Pearl Harbor with your children
, it is essential to know the following things so that you enjoy the tour:
Remember the "No bag" rule. It is not allowed to bring any concealable bags to Pearl Harbor sites.
As Hawaii is a sunny state, make sure that you wear sunscreen and hats for protection. As kids have sensitive skin, it can save them from sunburn.
Make sure to pay a visit to the Bowfin Submarine as they provide a lot of hands-on experience, kids mostly look forward to the Bowfin Museum and Park and find it immensely delightful part of Pearl Harbor sites.
If you get a chance, you can also talk to Pearl Harbor survivors if they are around. Interacting with them will surely spark the interest of kids.
Taking an audio tour will also hold the interest of the kids.
Make sure that you are wearing comfortable shoes as there is walking involved there.
Keep the above mentioned tips in mind and make sure you follow them so that your kids have the best of time while visiting the Pearl Harbor sites.